The desire to improve their living conditions are found among the majority of Russians. And if there is no own cash, which would be enough to buy your own corner, then there is only one way out – to take a loan to buy from a bank, but for a simple mortgage.
Only many are stopped by the heavy "bondage" in which they drive themselves for many years. Indeed, the mortgage – the pleasure is not cheap. But as a rule, it is better to pay for many years, but for "one's own", than to give money every month to someone else's uncle (rent) for renting housing.
And do not forget that the value of real estate is constantly growing. Of course there are periods when it decreases, but they are usually not long. And after a short recession, real estate begins to grow at a higher rate, offsetting years of decline with interest.
And if you still decide on such a step as buying a home, then this article is just for you.
From the article you will learn:
where to begin
how profitable to take a mortgage
whether to hire a realtor
pay a minimum for insurance
recommendations and advice when buying an apartment and choosing a mortgage loan
Buying an apartment on credit is better to find opportunities immediately, how to reduce the cost of paying the loan. And if you approach this issue wisely and in advance, you can quite easily reduce the final amount that you spend for the entire period of the mortgage. How much? For a few hundred thousand for sure. In some cases, the savings can be as large as seven zeros.
Mortgage: where to start?
As the theater begins with a wardrobe, so does a mortgage begin with the choice of a bank. Many act on the contrary, first looking for an apartment, spending a lot of time on it, and then, after they start trying to get a loan for it. And then there may be unforeseen circumstances that will put an end to all your endeavors. The bank refused the loan, or the interest rate is too high, the amount that the bank approved is not enough for the apartment found, the seller does not want to wait for you to approve the loan and much more.
To avoid such misunderstandings, you must first select the right bank and get approval from him for a mortgage loan, know the amount of the loan that he approved for you. And only after that begin to look for a house based on current opportunities.
To get a mortgage loan, or rather, for consideration by the bank of your application, you will need only a few documents:
a passport (sometimes additionally a second document, such as a driver's license)
information about education (diploma)
certificate of your salary in the form 2-NDFL (if you transfer the salary to the card of this bank, it is not required)
loan application – specify how much money you need and for how long
borrower application form (can be downloaded on the website and filled in at home)
information about the presence of movable or immovable property (if any)
After approval, you can start searching for housing. This is usually given to you for 3-4 months. If you do not meet this deadline, then you need to go through the procedure of approval of the loan again.
Who is guaranteed (almost always) gets approval for a mortgage loan:
high official salary
net credit history
large down payment
amount of loan requested is small
there is a liquid good property (several apartments in your property, a country house will be the guarantor of the loan)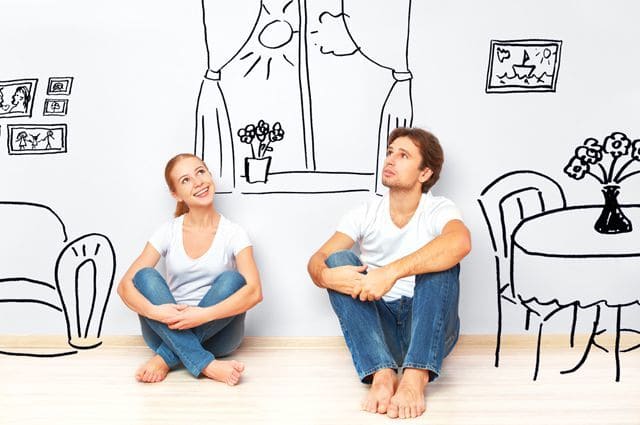 11 real mortgage tips
Tip 1. Size matters
Choosing the bank in which you plan to get a loan for housing, immediately pay attention to the interest rate. It seems to be logical and everyone understands this. The lower the loan rate, the better and more profitable for you. But many do not betray a special value of the minimum difference that can be in different banks.
Suppose 12% and 12.5% ​​seem to be a big difference. Well, what can solve some half percent? Meanwhile, you need to remember that you take a loan for many years. And such a tiny difference over a long period can give you a serious overpayment.
Example. Mortgage for 3 million rubles for 20 years. The difference of 0.5% will result in an additional overpayment of 210 thousand. Well, if you decide to take a loan for 30 years, then you will additionally spend 450 thousand rubles.
Tip 2. Take a loan in the currency in which you receive income
This rule applies not only to the mortgage, but is valid for all loans. If you get your salary in rubles, then the mortgage should be in rubles. Otherwise, you run the risk of a significant increase in the rate of additional costs.
Illustrative examples, the crisis of 2008, when the value of the dollar soared by 30-40%. Many then lost their apartments, as they failed to pay monthly loan payments that grew by the same percentage.
But it did not teach the Russians. But the next crisis (2014-2015) again knocked down most of the currency mortgage borrowers. The dollar has grown more than 2 times. And loan payments, respectively.
In addition, in the wake of the growth of the dollar, your debt to the bank automatically increases. And for an apartment that cost 3 million rubles, you will need the bank already 6-7 million.
I myself got into this situation when I took the car on credit in dollars in 2006. I had a car loan of 900 thousand. After the take-off of the dollar, my payment increased sharply from 17,000 to 22,000 rubles. Before these events, the balance of the debt to the bank was about 700 thousand. Then within 5 months I owed the bank again about 900,000 rubles. And with each month the amount of debt and payments continued to increase. I had to urgently sell the car and repay the loan.
Tip 3. Fixed or floating interest
The borrower has a choice: to take a loan at a fixed interest for the entire loan period, or at floating interest.
Floating interest depends on the refinancing rate of the Central Bank. And as a rule, they are lower than fixed percentages. And if the rate of the Central Bank will decrease, your mortgage rate and the amount of monthly payments will decrease. It sounds tempting.
But the key word here is " if it goes down ." Yes, the country is interested in reducing interest rates. But this rule usually applies in years of economic stability. Any trouble immediately pushes the key bet up.
It just happened at the end of 2014, when the Central Bank increased the rate immediately by 2 times. Let not for long. But payments immediately rose to 20-22% per annum. You will be able to withstand such a financial burden if the situation lasts even for half a year – a year?
Therefore, choosing the "opportunity to win at a floating rate" or "not to lose in the future" choose the second.
Tip 4. The smaller the better
The golden rule says: "loan payments should not exceed 30% of your household income." But many have loans that eat up 50% and even 70% of their total income in the hope of a bright future: they must increase their salaries, increase their positions, find other more lucrative jobs.
But as a rule, all this ends pitifully for them. Any abnormal situation can undermine their financial situation. Loss of work, illness, necessary urgent car repairs and so on and so forth.
All this must be taken into account before trying by any means to try to get a mortgage with overwhelming payments for several decades.
Tip 5. Take more
Buying an apartment in the mortgage will be associated with additional costs. It will be necessary to make repairs, to purchase furniture, household appliances, interior and much more. And all this can fly into a pretty penny. Therefore, when you take a loan, apply for the maximum amount possible. All the remaining money after the purchase of real estate is better to spend on this thing.
The win is that it is "cheap" money taken at low interest rates (12-13% per annum). And if you do not have available funds for repairs, you will have to take an additional consumer loan, the cost of which is 1.5 – 2 times higher.
How it looks in practice.
Example. Suppose you have your money in the amount of 600 thousand. The planned apartment costs 3 million rubles. The minimum initial deposit set by the bank is 10%. Accordingly, show the bank that you have 300,000, and 2,700,000 are needed as borrowed funds. The remaining 300 thousand spend on repairs. This is better (and more profitable) than if they had made their 600 thousand as a down payment, would have taken a mortgage of 2.4 million, and then would additionally take a consumer loan for repairs at 20-25% per annum.
Tip 6. I want everything at once?
When buying an apartment on credit, many are immediately focused on the future: I will start a family, children will be born – we need a large multi-room apartment. And then they pay a loan for it almost all their life as a result of overpaying the cost of several such apartments.
Maybe we should start small? Buy more modest property with fewer squares and rooms. In order to pay for it, it will take you much less time (and money). And then you can already consider the option of buying a larger apartment.
First, this scheme will give you very significant savings in the form of overpayment on the loan.
Secondly, you would feel much more confident financially. It is better to pay 20 thousand monthly than 30-40-50 thousand.
Thirdly, when you pay for the first apartment, you will already have a very significant part of the funds that you get when you sell it. And accordingly, a loan for a new apartment can be taken already for a much smaller amount.
Example. Consider 2 options for buying a property: a large apartment immediately and a gradual purchase of a one-room apartment first, then a sale after it.
3-room apartment worth 4 million for 20 years at 12% per annum. The amount of monthly payments will be – 45 thousand. For all the time the overpayment will be – 6.5 million. Those. apartment will cost you 10.5 million rubles !!!
We take one-room for 2 million for 10 years at 12% per annum. Monthly payments – 28.5 thousand. Overpayment – 1.4 million. The final loan payment for the whole apartment is 3.4 million.
After we paid for it, we sell and buy another apartment for 4 million. For this we need to take a loan – 2 million. Accordingly, the conditions for overpayment are similar to paragraph 2 – 3.4 million.
Total. In the first case, 20 years you paid 10.5 million, in the second case – 6.8 million. The difference is almost 4 million. And at the same time that the monthly payments were more modest, compared to the first point – almost 2 times.
Of course, it does not take into account that over time, real estate prices may change, but I think you understand the meaning.
Tip 7. Play with numbers
Before applying for a mortgage loan – play with numbers. What does it mean? If you already know approximately what amount you will need, go to the mortgage calculator and analyze for how long you should take a loan of 10, 15, 20 or 30 years.
First, determine which monthly payment you can afford. Next, try to slightly increase it, only by 500 – 1000 rubles. And see how the loan period will change. You will be pleasantly surprised.
Example. You need a loan of 2,000,000 rubles at 12% rubles. Here is what your monthly payment looks like at various loan periods.
| | |
| --- | --- |
| Credit term | Monthly payments |
| 10 years | 28 700 rubles |
| 15 years | 24 000 rubles |
| 20 years | 22 000 rubles |
| 25 years | 21 000 rubles |
| 30 years | 20 570 rubles |
As you can see, the difference between 25 and 30 years is only 1 thousand rubles. And in five years of additional "bondage," you will have to deposit more than a million rubles. 25 and 30 years – here the difference in the form of monthly payments is generally a little over 400 rubles.
Your goal is to optimize the loan term as much as possible so as not to pay extra money for additional years due to the small difference in monthly payments.
Tip 8. Be aware of housing prices
Before you make a deal, you need to navigate in real estate prices, not to buy an apartment at an inflated price requested by the seller. It is better to look at several apartments that have interested you and find out what is included in the price of the apartment: whether repairs are needed, convenience and proximity to shops, roads, schools, kindergartens, year of construction, number of floors, view from the window.
And only after that, when you have a rough situation in the real estate market – we are looking for an apartment at the best price.
Tip 9. Buy liquid
When buying an apartment, try to avoid objects that will be difficult to sell in the future. Even if you do not plan this at the moment. Anything in life happens and it is better to foresee such a situation in advance.
Which apartments are hard to sell?
in old houses built more than 25-30 years ago. As long as you pay the mortgage the house will become even more obsolete. And the bank usually does not give loans for apartments built more than 40 years ago;
in the "bad" area;
in close proximity to busy traffic;
first and last floor;
adjacent to factories, industrial productions;
with poor infrastructure;
away from public transport.
And even if you are offered quite an attractive price for an apartment, think a hundred times – is it worth it? Selling it in the future, you will also reduce the price and not the fact that there will be a buyer.
Tip 10. Bargain by season
Demand for real estate (and prices) begins to grow at the end of the summer and before the New Year. Next comes the recession. It is not enough buyers and the prices start to decrease a little.
The best time to buy is "off season" – from mid-spring to autumn. Here, sellers in the absence of buyers are willing to significantly reduce the price. And as they say, "bargaining is appropriate." You can reduce the originally declared value of the apartment by several tens or even hundreds of thousands.
I ran into this a couple of years ago. It was necessary to expand and therefore it was decided to sell the apartment and buy a larger one. It was at the end of April. I sold it until the beginning of August. Potential buyers for 3 months were few. As a result, having thrown off 150 thousand from the initial cost – I finally managed to sell it.
Tip 11. Go directly to the owner
In search of an apartment, in most cases you will come across realtors. Of course, this is their job. They get paid for it. But the money you pay out of pocket. As a rule, they throw 50-100 thousand or more on their original apartment value. If possible, go to the landlord directly. Thereby saving on the "real estate" commission.
After all, for the seller the most important thing is to quickly get money for your property, and here you are with a ready-made purchase offer. Most will give you a positive answer. Especially as the guarantor of the transaction is the bank, which will take care of the contract of sale and other documents.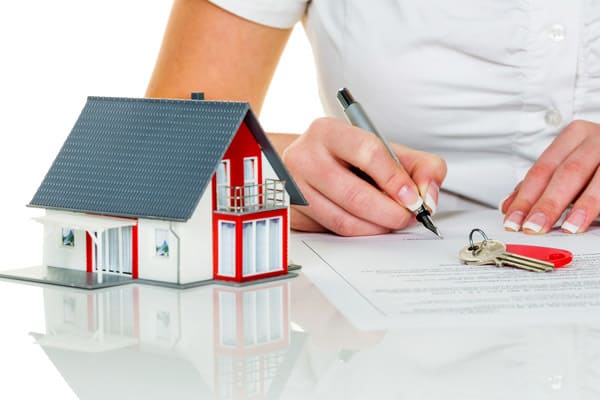 Do not forget about insurance
The cost of insurance when buying an apartment with a mortgage is from 0.5 to 2%. Moreover, this money should be deposited one year in advance and further extended annually. Therefore, you need to take a responsible approach to the choice of the insurance company. The amount of insurance depends on many factors, such as age, working conditions of the borrower and the absence of chronic diseases, as well as the state of the purchased housing.
What is included in the cost of insurance?
real estate insurance
borrower's life and health insurance
title insurance in case of loss of title to an apartment
As a rule, the bank offers to conclude an insurance contract with him directly or through the insurance companies recommended by him. Simplicity is captivating here, you don't need to go anywhere and the whole procedure will require a minimum of effort from you.
In my experience, you can find more favorable terms with other insurance companies. The difference can reach 100%.
Therefore, it is better to spend time and find out how much the service will cost in several insurance companies. Surely you will find more favorable conditions than those offered by the bank.
Remember, you will pay the loan for a long time and every year you will need insurance. Therefore, even a small difference in insurance can save you tens of thousands of rubles.
If you find insurance by only 0.5% less – of the amount of 3 million in the first year you pay less by 15 thousand. And for a period of 20 years, how much will you pay less? Hundreds of thousands is for sure !!!!!
Do I need a realtor?
When buying an apartment, many hire realtors. But this pleasure is not cheap. As a rule, the average fee for their services is 2-5% of the cost of housing. Those. for an apartment at the cost of 3 million rubles, you will have to fork out 60 – 150 thousand rubles for real estate services.
And here comes a reasonable question. Is it possible to do without a realtor with a mortgage, thereby saving quite a decent amount.
To answer this question, let's analyze what is actually included in the services of realtors:
selection and display of housing
preparation of documents for the mortgage transaction
analysis and support of the transaction, i.e. check legal frequency.
In my life there were 2 mortgage loans and in both cases I did very well without a realtor.
Why? Yes, because everything that a realtor does, in this case, you can do it yourself.
Suppose the selection of housing. In each city there are sites for the sale of real estate. You yourself can quite well find and see all the interesting options. And all the options, not the ones that your realtor can offer you.
Preparation of documents. Get help from the BTI, order an assessment of the apartment and others – you can also do it yourself. Everything else is done by your bank from which you take out a loan: a contract of sale.
Verification of legal purity and support of the transaction. Here, everything is also checked by the bank. And and quite thoroughly. After all, the bank, as a creditor, is primarily interested in the fact that in the future there will be no problems with the apartment, because she remains in his pledge until the full payment of the loan.
Agree that lawyers at the bank are more experienced than ordinary realtors and check everything thoroughly about avoiding possible problems in the future. And not the fact that the realtor checks all the documents for the apartment. For them, the most important thing is to quickly get a commission.
And the last fact is not in favor of realtors – they do not bear any responsibility if in the future your apartment will be rented back by the old owner or his receivers, even if the realtor checked it for a legal frequency.
In the best case, if this happens, the realtor will return the money he received from you in the form of a commission. And that's all. And if so, why spend the extra money.
Finally
In my life, already 2 repaid mortgages and all the above tips have helped me avoid additional costs for many hundreds of thousands. I hope they will help you to take a mortgage on an apartment with minimum expenses and final overpayments on a loan.
After we took the apartment in the mortgage, made repairs and purchased all the necessary furniture and equipment, it's time to think about how you can pay off with a mortgage loan ahead of time.